This Site Is Always Being Updated

This site will be updated with photographs, poetry, documents and artifacts, telling the story of HMCS Saint John, her crew and her successes: her recovery of a merchant vessel, the rescue of RAF crew, and the sinkings of U-boats U-247 and U-309.
18 August 2006.
HMCS Saint John by Saint John marine artist George Nott. For details on this artist, go to the paintings page for further information.
Dedication

This site is dedicated to:

1. the men of HMCS Saint John who served their ship proudly;

2. the men of U-247 and U-309 who also served their ships proudly and left to mourn families and friends;

3. my father, Douglas J. Wright, (1924-2002), merchant mariner, whose vessel was sunk by
U-178.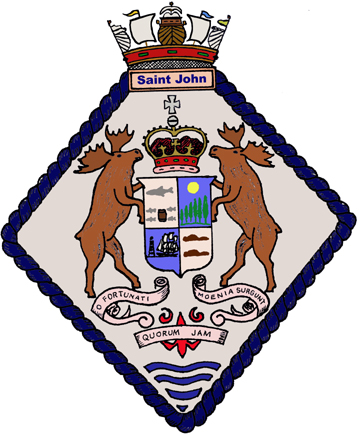 Ship's Crest
(original colours
not known)
To contact the WebMaster
send an email